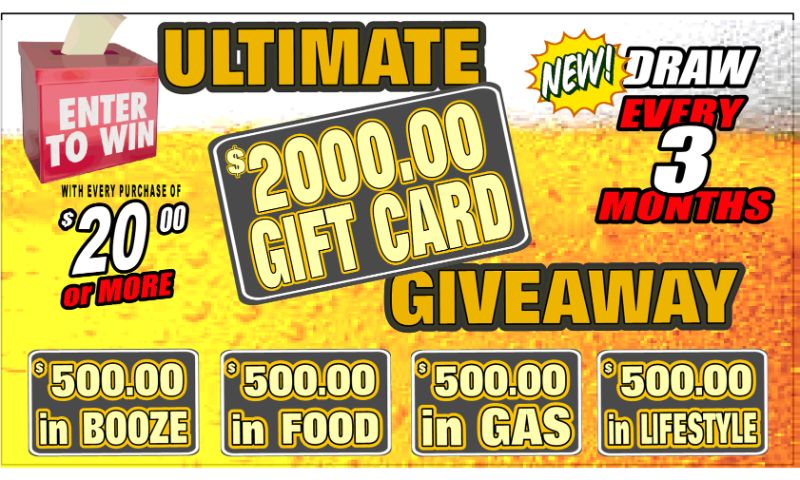 Ways to Enter:
1. Spend $20 or more in our store.
2. Purchase any of our four featured products,to be entered into a $100.00 in-store gift card to be drawn each month. Remaining entries to be put in for the main draw.
First Draw is June 4th, then Sept. 3rd, Dec. 3rd, and March 4,2021.
We will have the Radio live on location,as well as sponsors from the Prizing!
            Thank you to everyone who participated in our "ULTIMATE GIFTCARD GIVEAWAY!!
Today March.3,2021 was our last and final draw for $2000 in Gift Cards from Save On Foods, Canadian Tire (North Shore Location), Canco Gas & Us-Brock Centre Liquor Store!!
These Are Our Winners Below!!
         Winner #1 – Josh     #2-Daniel      #3-Barry     #4-Aaron
CONGRATULATIONS to you ALL!!!